Queens Award
Queen's Award for Enterprise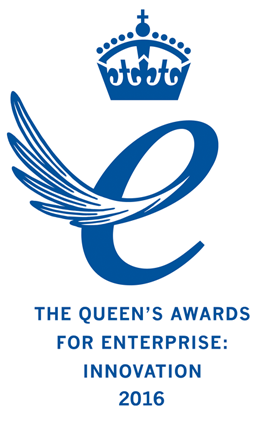 We are delighted to announce that trueCall has just been awarded a Queen's Award for Enterprise. Our award was for Innovation, recognising our world beating technology and the impact it has made on many peoples' lives.
Queen's Awards are considered to be the UK's highest accolade for business success. They are awarded annually by HM The Queen on the Prime Minister's recommendation, and are only given for the highest levels of excellence, and outstanding business achievement. Getting an award for Innovation is particularly pleasing as this is such a hotly contested category.
The Queen has invited trueCall's directors to a reception at Buckingham Palace in July.
trueCall technology is protecting over 750,000 UK homes and blocking over quarter of a billion nuisance calls each year.
Some UK households are receiving more than 100 nuisance calls a month. For many they are simply an irritant, but for older vulnerable people - and particularly those living with dementia - nuisance calls can have a big impact on their lives causing anxiety, confusion, stress and the risk of being scammed. trueCall has developed a special version to address their particular needs, and now over 150 local authorities, police forces and charities around the country use trueCall to protect vulnerable people, and the National Scams Team is using the technology to protect people who have been scammed over the phone, or who are at risk of bring scammed.
trueCall was launched in 2008 by entrepreneur Steve Smith, who used to work in the call centre industry. He saw that new call centre technology was on the brink of creating a huge nuisance call problem, so used his inside knowledge to develop and patent a completely new way of protecting people from nuisance and scam calls. Projects carried out by trading standards teams around the country regularly report that trueCall is blocking over 95% of nuisance calls. trueCall has been incorporated into phones sold by BT including the BT8500 - the UK's top selling phone. It has also recently launched a new service for telecoms operators, to protect landline and mobile users from nuisance calls, as well as a Smartphone call blocking system.
A personal note from Steve Smith
We're very excited about the Queen's Award. We'd like to thank all everyone we've worked with over the last ten years for their support – customers, suppliers, distributors, trading standards teams, local authorities, telcos, trade associations, police forces, regulators, charities, politicians, health service teams and civil servants.
trueCall will continue to campaign for changes in the law to protect the public from these calls, and search for new innovative ways to block, disrupt and identify the call centres that disturb our peace and harass the most vulnerable in our society.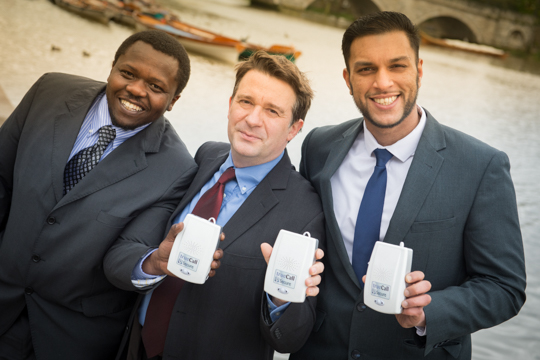 (Left to right - Isaac Acheampong, Steve Smith, Amit Kumar)