FAQs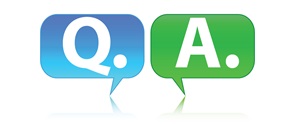 Q. Will trueCall work on my broadband line?
A.
trueCall will work happily alongside your broadband connection - just unplug your telephone and plug it into trueCall.
Q. Which network providers does trueCall support?
A. trueCall will work on standard domestic telephone lines from all the main telephone providers. It works best if you have the Caller ID service from your phone supplier (this is currently available free from most operators, but some may make a small monthly charge). We don't recommend that you use trueCall with VoIP adaptors.

Q. Can I use any telephone with trueCall?
A. trueCall will work with a wide range of telephone equipment - cordless DECT phones, cordless analogue phones, text message phones, even Mickey Mouse phones! It works best with a modern cordless phone system.

Q. Does trueCall work with answering machines?
A. trueCall includes Message Manager, its own powerful voicemail system. If you have a separate answering machine, unplug it or switch off any answering facilities provided by your telephone.

Q. What if there is a power cut?
A. trueCall's data is kept safely if it loses power. trueCall has been designed to allow you to continue making and receiving calls even if there is a power cut.

Q. How much power does trueCall use?
A. trueCall takes its responsibility towards the environment very seriously, and all trueCall products have been designed to be highly energy efficient. A trueCall unit consumes less than one watt of electricity - your fridge freezer consumes 50 watts, and your internet router consumers 10 watts. All trueCall products are supplied with high efficiency switched mode power supplies that not only use less power than a regular linear power supplies, but use fewer raw materials like copper and iron in their manufacture. Over a year the electricity used by a trueCall unit costs around £1.50. In 2008 trueCall was certified by the US Energy Star scheme. Products that have earned the Energy Star certification perform much more efficiently and use about one-third of the energy of conventional products. Energy Star is a joint programme of the U.S. Environmental Protection Agency and the U.S. Department of Energy helping to save money and protect the environment through energy efficient products.
Q. Will trueCall work with my SMS/Text message phone?
A. Some modern phones can send and receive text messages (SMS phones). trueCall will allow your phone to send and receive text messages.
Q. Where should I locate my trueCall?
A. You can plug trueCall into any telephone extension socket in your house. If you have a cordless phone system, TrueCall must be located with the base station, otherwise, since trueCall is also your answering machine, put it in a convenient place for checking your messages.

Q. Can I see the trueCall Call Blocker manuals online?
A.
Yes - the trueCall Call Blocker manuals are available as PDF files
here
.

Q. How do I dispose of my trueCall equipment at the end of its life?
A.
trueCall takes its responsibility to the environment very seriously. The WEEE, or Waste Electric and Electronic Equipment Regulations mean that all producers of electrical equipment are obliged to pay for recycling of household electrical goods. The directive requires products to be labelled with the WEEE 'wheelie-bin' mark which is found at the bottom of the trueCall unit. We offer a take back scheme which means if you return the trueCall unit to us we would recycling this is in an environmentally safe way.
More information about equipment disposal.